About Let's PLANet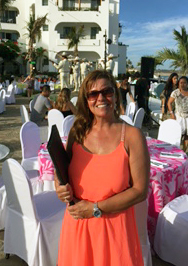 With over 25 years experience in the customer service and hospitality industry,
Let's PLANet sets the bar for perfection…striving to exceed your expectations
on all levels. We deliver the best service in the industry, and welcome the opportunity
to earn your trust.
Let's PLANet's Executive Planner, Suzanne Doles, will design an event to reflect
your personality, lifestyle, family traditions and other important details. Our
team of professionals will achieve this through meticulous planning and coordination;
ultimately bringing your ideas and vision to life.
Let us create a customized unforgettable experience for you. We will work with you
to tailor a package that specifically suits your vision and budget. We view events
and event planning as a collaborative effort with our clients as we focus on every
detail to make your wedding, or special event, one that will be remembered for years to come.
We are available to plan your event and serve you at destinations around the Planet…
so Let's PLANet!
Let's PLANet is a member of:
Berthoud Area Chamber of Commerce