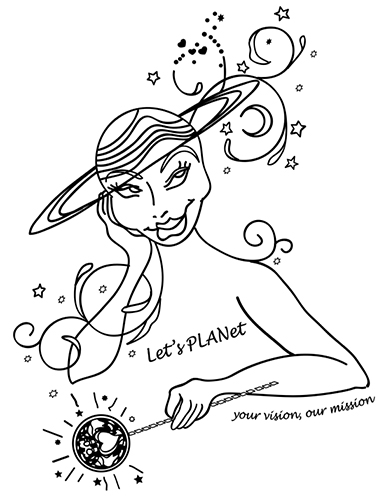 Testimonials
Quotes from recent clients
Your services are priceless; worth every penny!
You created the most organized and beautiful wedding I've ever been to!
Thank you for your hard work and attention to detail!
Because of you, I didn't have to worry about a thing.
I can't imagine having planned this wedding without you.
Awesome energy, attitude, competence, attention to detail…and results !
"Thank you so much for making our wedding day unforgettable. Our parents received so many calls the following week from saying how unique and gorgeous the day was. We appreciate your attention to detail and your ability to make everyone comfortable. Everything ran so smoothly and the reception was absolutely beautiful!"
"Thank you so much for all your help with our wedding. It was such an amazing day for us and we are so thankful for all you have done. All of your vendors were magnificent. They made our day very special as well. Our mothers told us how helpful you were and how you made sure the day flowed perfectly"
Thank you very much for all of your help with our very special day. You were a delight to work with. We really appreciate
all of your hard work and your input was most helpful. Thanks for your prayers. It was a perfect day. God Bless!
Suzanne Doles of Let's Planet was the wedding planner for my son's wedding in Foster City California, last March 2014.
Suzanne provides the most organized, passionate, detail oriented and complete service imaginable. Her hands on approach
to every aspect of my sons wedding, including the rehearsal dinner, up to and through the actual wedding day, made it
so our family could really relax and enjoy our guests and our newlyweds.  Suzanne has a very engaging and charismatic
personality and is an absolute professional! She goes above and beyond for every detail.   The cost of Lets PLANet
services was well worth it, considering the overall success of this milestone event in our family. THANK YOU Suzanne!
As a former VP with Madison Square Garden and executing events on a big stage recommending Suzanne Doles is easy.
Suzanne is extraordinary in the work she does, in creating an environment that serves the most fundamental needs
of an event... the best possible experience for everyone attending event and a level of comfort for whoever has
hired her to create that experience.
Wow, where should I start with Suzanne and the team at Let's Planet? One word: Amazing.
From day 1, Suzanne was a saving grace from all of the stress and difficulty that comes from planning a wedding.
My (then) fiancé and I trusted Suzanne with a limited budget, our fair share of bride/groomzilla moments, and
more than enough specifics that needed addressing. She not only met the challenge, but went above and beyond.

Leading up to the big day, Suzanne was a rock star coordinating our multiple vendors at our out-of-state location.
She made sure that things were done right. Many times, she was three or four steps ahead, and you didn't even need
to ask her for a status update. She is THAT good. Because of the confidence we had in Suzanne, our families were able
to focus on what was most important that night: having a good time.

I would highly recommend Suzanne and her team for any of your event planning needs. I come from an event marketing
background, and let me tell you, Suzanne is the best of the best. Any of her former clients can attest to the true
quality of Suzanne's character. She is honest, genuine, and truly cares about each person she works with.

I'd happily give her two thumbs up, five out of five stars, and any other top accolades. She deserves it all.
From the bottom of our hearts, Corissa and I would like to say thank you, Suzanne, for making our special day
better than we could have imagined.
Suzanne is a phenomenal event planner with an amazing amount of energy. She works collaboratively,
listening well to others' ideas and and wants, then puts together a creative, interesting event with
warmth and enthusiasm every step of the way. In addition, Suzanne is a very caring person, contributing
enormously to the larger community.
Sign our guest book – send us comments